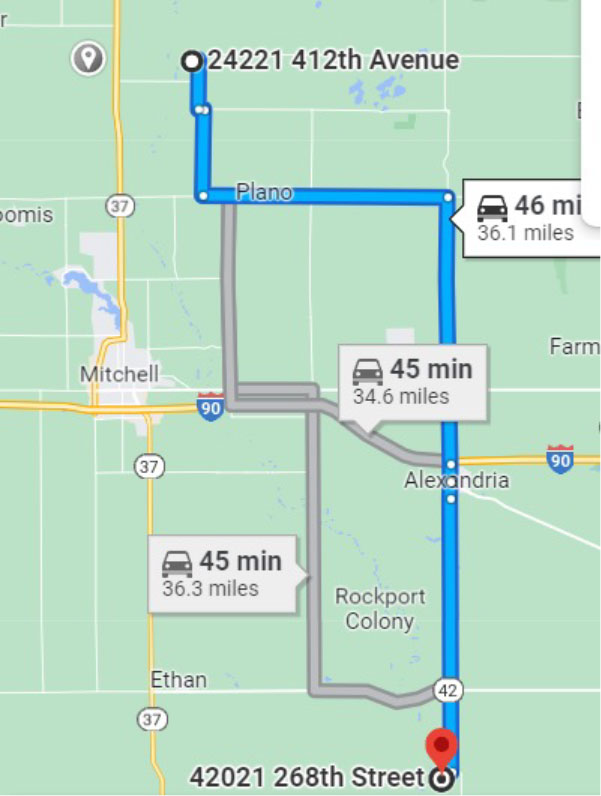 BIG NEWS!  CHANGE CHANGE CHANGE: TrailManor is relocating!
Moving from Upland Colony 24221 412 Ave – Artesian SD
45 miles southeast
To Old Elm Springs (OES) Colony 42021 268th St – Parkston SD
OES Colony purchased TrailManor in 2017 and contracted with the Upland Colony to build the TrailManor units. Now, six years later, the Upland Colony's population has grown to the point that is necessary to split and move one-half of their people to a new location. They purchased land in Minnesota and are busy creating their new community. If all goes as planned, the move to the new location will be at the end of this year. Of course, this has an impact on workers available to build TrailManors; therefore, OES Colony is relocating the factory to their colony and will operate manufacturing and sales from there. They recently broke ground for a facility that will be over 62,000 square feet.
For anyone who has been to TrailManor these past six years, you have traveled on gravel roads. Good news: There are no gravel roads to the new facility!
We wish the Upland Colony the very best for their future and we are excited for this new opportunity.
Stay tuned for future updates.
Paul Wipf